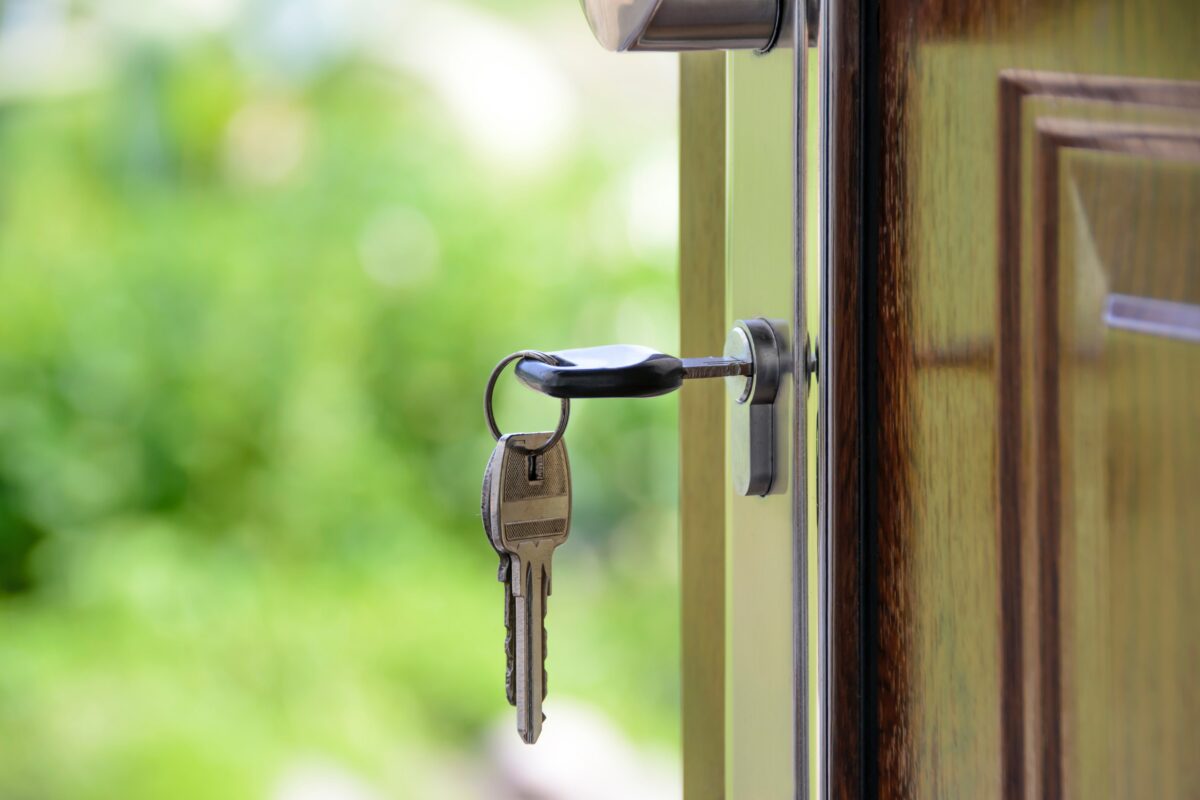 Congratulations on your new home! It's an exciting time for sure, but just because you've finally closed doesn't mean the work is over. Chances are, there are more than a few projects out there that would make both you and your house happy. Some of those projects may require a professional, but there is always something you can DIY as well. So roll up your sleeves, break out the tool kit, and get ready for the new homeowner's project to-do list.
DIY Project: Paint Your Front Door
There's no better way to personalize your new home than adding a splash of color to its curb appeal. You can be as neutral and classic or as loud and wild as you prefer. If you would like some inspiration, check out this slideshow from DIY Network that has a ton of cool ideas for unexpected front door colors. If you'd like an even bolder change, consider changing the doorknob and deadbolts while you are at it. Trading old and stiff hardware for something unique and modern will make you even more proud to come home to your new place every day.
Get an Energy Audit
A professional home energy audit can help you save big bucks on heating, cooling, water, and gas bills. Your auditor will inspect your home room by room to look for ways you can adjust or renovate in the name of energy efficiency. You can also tell them about drafts and other things you suspect may be draining energy from the home. After their examination, the auditor can give you detailed instructions and advice on how to update your home for greater efficiency. If you'd like to make this a DIY project follow these tips to see how energy efficient your home really is.
DIY Project: Add Attic Insulation
If you want to save money on heating and cooling, adding insulation to the attic is a great place to start. Putting extra insulation in the attic helps retain the heat in your home so it's not wasted. The project requires you to work with some dangerous materials, so be careful. Protect your skin by wearing long sleeves and pants as well as gloves, goggles, and a face mask that protects your respiratory system. Learn more about insulating your attic, materials, and costs here.
Have Gutters and Downspouts Cleaned
Nobody likes cleaning the gutters– the gunk that clogs them up is gross, and standing on a ladder for that long is dangerous. However, they need to be cleaned regularly if you want to prevent a leaky roof as well as water damage to the interior or exterior of your home. Fortunately, you can have a professional do it for you at a pretty reasonable cost.
DIY Project: Plant Shade Trees
Adding shade trees to your property doesn't just look good. In time, they can help save you money on your energy bills while simultaneously increasing your home's overall resale value. Planting one now is a cool way to make your mark. After you've planted it, take a photo to document how it looks. Year after year, you can compare its growth to its original size and marvel at how cool nature can be.
Install Ceiling Fans
Ceiling fans help distribute both hot and cold air through the home for increased comfort and lower heating bills. However, it's not really a job to do yourself. Any time a project requires electrical work, it's best to hire someone to help. If you do it yourself, your best case scenario involves a faulty connection. The worst case scenario involves electrical shocks and fires, so you should call an electrician rather than attempting to do this work yourself.
DIY Project: Change Your Blinds
If your home is fitted with outdated vinyl mini blinds, give the whole place a face lift by changing them out with something more contemporary. Roller shades, shutters, and wooden Venetian blinds all look lovely and are less likely to get tangled up in themselves. Changing out your blinds yourself is a great DIY project because it doesn't involve electricity or plumbing and you only need a few tools. Plus, once you get the first window completed, you know how to do it correctly for the rest of the job.
A homeowner's job is never finished, but as a new homeowner, you don't have to do it all yourself. From painting your front door to changing out your blinds, there are plenty of DIY projects you can do. However, it's okay if you need a professional to lend a hand at times– especially when certain hazards such as electricity or heights are involved. Be a smart homeowner and hire help as you need it.
Photo via Pexels