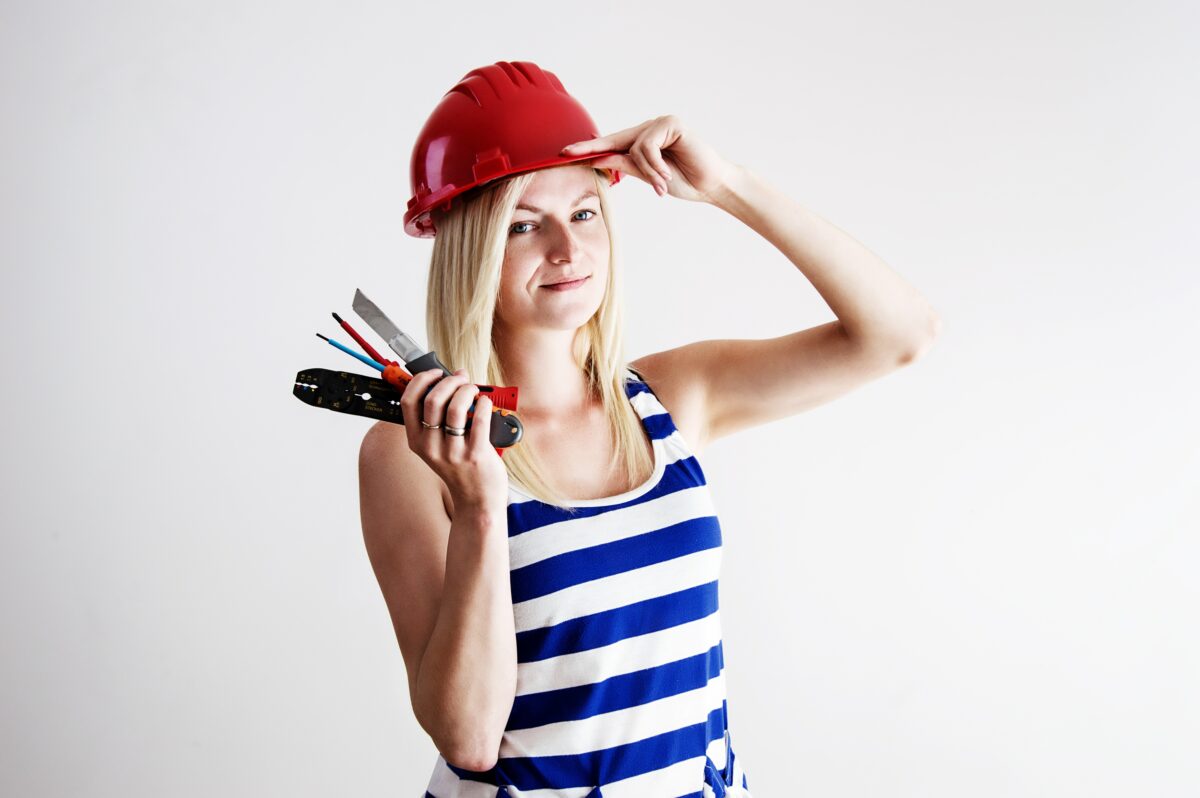 Guest article from karenboos.com
Whether you're selling your home in order to move across town or across the country for a job or you've found an even more perfect dream home close by, you'll always want to get the most out of your home when you sell it. Of course, timing is everything, and when you sell your home will have a huge effect on how much it sells for. However, you don't always have the most control over when you sell. What you can control is how great your home looks to potential buyers when they drop by for a showing. Let's look at a few easy and high return on investment projects that you can start doing today to help you get the biggest return on your home.
DIY Project 1: Swap Out All House Sink Fixtures
This is a relatively fast project that any homeowner can complete in an afternoon or two, especially if you clear your schedule during the weekend. Go to your local hardware store and pick out a set of sink fixtures that all match in color, texture, and theme. This will help new buyers feel that the entire house was professionally designed and decorated with a central theme in mind. Plus, having new sink fixtures is a great thing to give a prospective buyer peace of mind once they move in. They can rest assured that they won't have to deal with leaky, old, or worn faucets on top of all the other stresses of moving. Here is a great DIY step by step video on how to replace a bathroom sink faucet in your home in under 30 minutes.
DIY Project 2: New Matching Door Knobs and Drawer Handles
Again, consistency is key. If you're able to tie the decorating theme together across every room in the household, then you will be able to impress and captivate the buyer. Plus they'll know that they probably won't have to replace any faulty or loose door knobs and drawer handles if all of them are newly installed. While you're at it, check the area around your doors and drawers for small scratches or holes and repair and touch those up as needed. It all goes a long way to making the house as appealing as possible to buyers!
DIY Project 3: Go Green
A lot of potential buyers these days are going to be more conscious of the value of energy efficient appliances and functionality than ever before. You can help to add more value to the house and help them save money on monthly heating and cooling bills by making a few simple changes.
First, you'll want to replace your old thermostat with a new AI controlled smart thermostat like the one from Nest or the Honeywell Lyric T5. A smart thermostat makes controlling the temperature of your home quick and easy by connecting to your smartphone or Alexa home device. Also, they can save you money by intelligently regulating the heating and cooling systems in your house for maximum effectiveness. This helps you waste less energy and keeps costs down each month.
Secondly, you'll want to divide your home's HVAC duct system into different zones depending on your occupancy habits. For instance, if you have a two story home, then you'll typically want to create a zone for upstairs and downstairs so you can have the AC on during the day in the downstairs only since that's where you spend most of your time. For single story homes you can divide your heating/cooling zones into areas where you isolate the guest bedroom and bathrooms and laundry rooms, since they don't need as much air conditioning as the living room or master bedrooms. An easy way to set this up is by doing it yourself. You can easily install a motorized HVAC damper like this one that will help you divide up your home into zones and help you save money every month on your heating and cooling bills. This will also be a great selling point for your home!
While you're at it, stop wasting water with a new smart AI controlled sprinkler system. You can install a Rachio Model 3 in a matter of minutes and be able to control your entire sprinkler system with a smartphone app that works with both Google Home and Alexa. It also features smart scheduling by tapping into local weather reports for your area. If it finds out that there is rain in the forecast, it will skip watering for that day so that you aren't constantly doubling up on watering and letting precious money go down the drain every month.
Conclusion
With all of these easy and quick projects checked off the list, you should be able to make quite the impression on your next buyer when they come around. Heck, even if you're not selling your house in the near future, taking a weekend or two to knock out these projects will help you save money and live happier until you do decide to sell. Either way, you're ready for when the time comes and all it took was a little elbow grease!
Photo via Pexels