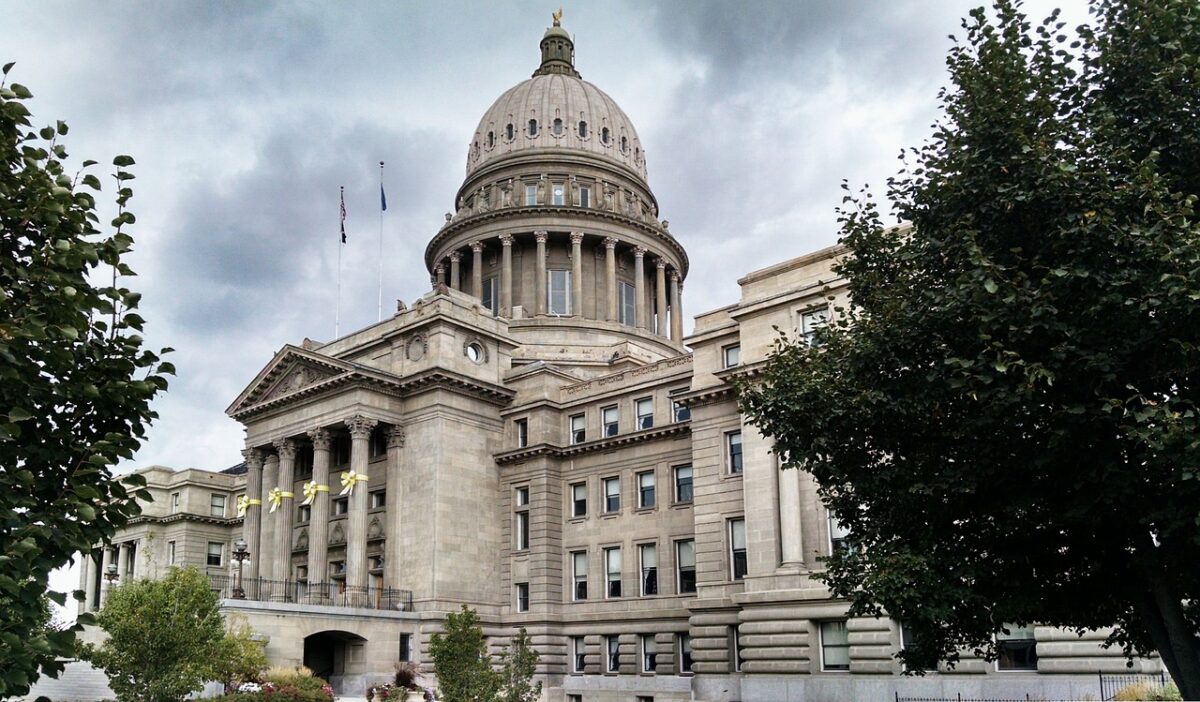 Guest article from Littlegg.solutions
Boise, Idaho may be called "flyover country" to some, or as part of a joke as seen on SNL recently to others, but to us, we just like to call it home. Boise is nestled in what we Idahoans like to call The Treasure Valley which is basically the largest population hub in the state which consists of several cities all grouped relatively close together: Meridian, Garden City, and of course, Boise. What's so great about this city anyway? We're one of the least populated capital cities in one of the most sparsely populated states. We're mostly a state of farmers and ranchers or descendents of same. We don't even have an Ikea for goodness' sake!
Yet, year after year, tens of thousands of people have been moving into the Gem state. According to the US Census Bureau, Idaho tied with Nevada for the title of "Fastest Growing State" in 2018. And there's no sign of slowing. One correct conclusion that we can draw from this is that there is something special about Idaho that is attracting almost 30 thousand people a year, many of whom buy homes and raise families. Let's look at some of what Boise has to offer and how moving here is a great move for you and your family.
Job Market: Booming
This unbridled growth has been a great boon for our local economy and job market. We are seeing more and more high-tech employers and startups setting up shop in Boise, which has become like the miniature Silicon Valley of the state. New jobs are great, but we think that more and more people from out of state are discovering what we've known all along: That Boise is a very special place and a great place to buy a home and raise a family. With our low cost of living, rising wages, and business-friendly tax structure, Idaho is a great place to both employ and be employed.
Housing Market: Buy Now
We are experiencing a real estate renaissance in Boise. Yes, we're seeing year over year price increases and the market is on fire, but you should buy now to lock in current low interest rates and high home values that are only continuing to rise. This is a great time to move to Boise from out of state because we are building new houses in every nook and cranny to accommodate for both the rising population numbers and the demand for new homes. In both February and March of this year, new construction homes sold accounted for almost 40% of all homes sold in The Treasure Valley, according to the Boise Regional Realtors recent market evaluation.
The average home in California is going for $321 per square foot as opposed to Idaho's $164. That means that you can get 65% more house for the money in Idaho while keeping a lower cost of living to boot. While Zillow currently rates our housing market as "Very Hot" and it is technically a Seller's market with high demand and low inventory, Zillow (and others) also predict at least a 9% rise in home values in 2019 alone. Buying now could lock in a hefty 9% (at least) return on your investment within the first calendar year.
Culture: More Than Just Famous Potatoes
Yeah, we're famous for potatoes, but we've got so much more fun things to do than just pick potatoes.
Shakespeare Festival
Started in 1977, the Idaho Shakespeare Festival is a nationally celebrated and locally treasured repertory theatre. It provides the people of Boise a chance to see world class live theatre performances on a local stage. Each year it serves up a delightful mix of Shakespeare's classic works as well as contemporary favorites like A Funny Thing Happened on the Way to the Forum and What The Butler Saw. From their website, their mission is to:
Illuminate human nature and our rich cultural heritage through a repertory that includes the plays of William Shakespeare, the richest and most complex in the English language, together with other works from a variety of dramatic periods and genres.
Treefort Music Festival
The Treefort Music Festival is quickly becoming Idaho's favorite, and by far, largest music festival that regularly attracts famous bands from around the world of music. Some might even call it the Potat-o-chella. Here is a great write up of the 2019 Treefort festival on a local blog.
Every March, hundreds of musicians, performers, artists, and entrepreneurs flock to Boise to be part of the festival. You see, the best thing about it is that it's not just about great music. Treefort is a huge conference that attracts keynote speakers and presenters from the world of craft beer and high tech robotics. It's a beloved and growing Idaho tradition that is really helping to put us (even more prominently) on the map.
The Best Thing About Boise: The People
The best thing about living in Boise? Its people. As the final and most important part of this exploration of why it's a great place to move your family to, the people of Boise are truly the foundation of what makes this place so special. The people of Boise are some of the most kind, caring, and enthusiastic people you'll ever have the pleasure of meeting. We're a hard-scrabble bunch that proudly wears our independence on our sleeves, but won't hesitate to help a stranger in need. We welcome new neighbors and new experiences and are culturally curious with a strong and thriving music, art, and theatre scene frankly unheard of in such a "small" city surrounded by farmland and forests. Without the people of Boise, it would still be a great place to live, but it wouldn't be quite as special. We hope we'll be seeing you around soon.